To help raise awareness of the global threat from antimicrobial resistance (AMR), the AMR Centre is giving away 10 copies of "Superbugs: An Arms Race Against Bacteria", signed by co-author Lord Jim O'Neill, of the Review on AMR.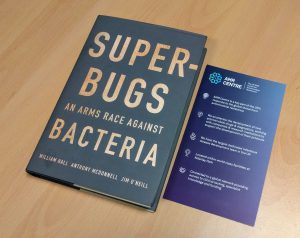 This competition is being run across various social media channels. For your chance to receive a copy, please choose your preferred social media network by clicking below, and then follow the instructions:
Winners will be drawn and notified on 1st August 2018.