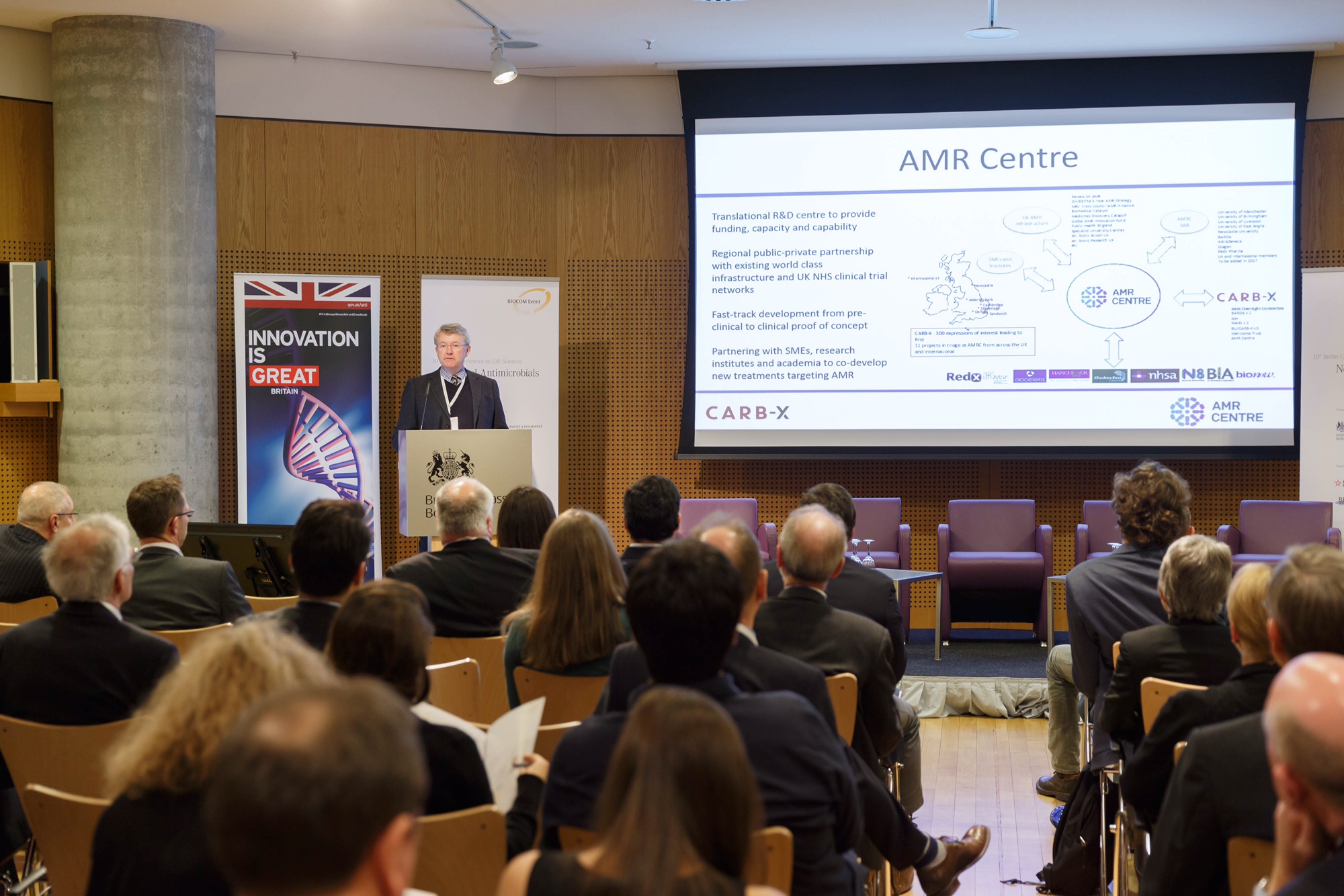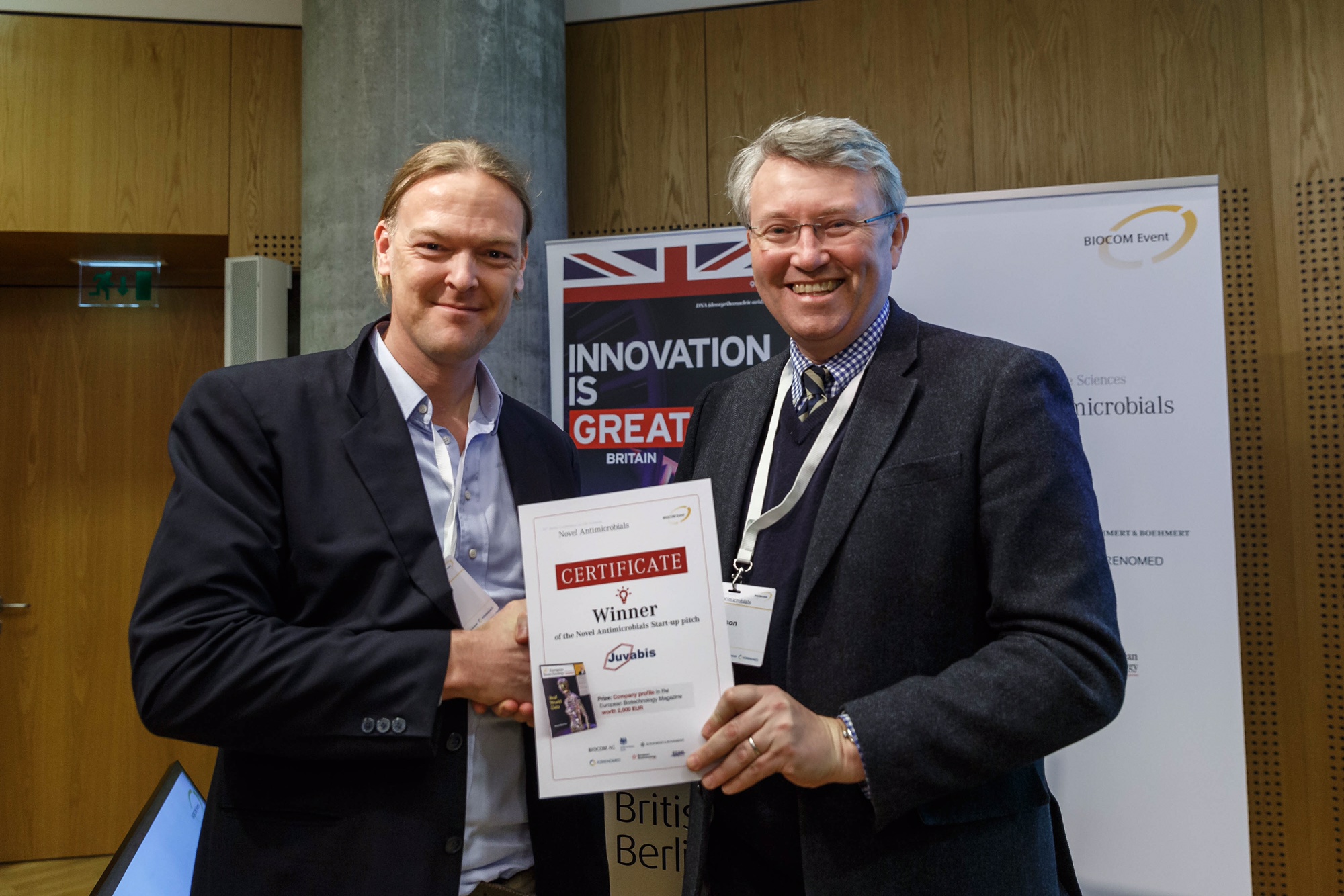 The AMR Centre was pleased to be invited to address the recent 10th Berlin Conference on Life Sciences. Around 130 antibiotics experts joined the Conference on 24th February to highlight the high dynamics of European AMR activities.
The Conference brought together more than 30 speakers from across Europe to highlight the current business dynamics in the field of therapeutics to combat AntiMicrobial Resistance (AMR). The event was jointly organised by German information specialist BIOCOM AG and the UK's Department of International Trade.
The AMR Centre's Executive Chairman, Dr. Peter Jackson, told the audience that the first projects within CARB-X and The AMR Centre are expected very shortly.
"We are in the doing phase" said Dr. Jackson. Giving an update on the first calls for funding, he told the audience that CARB-X has so far received more than 300 expressions of interest, requesting a total of over one billion dollars in funding.
"In March, we will announce the first selected projects".
http://european-biotechnology.com/up-to-date/news-and-stories/news/european-dynamics-in-amr.html